Welcome to Our Big Fat Travel Adventure! We're Amy and Andrew, a British couple currently in the midst of our greatest adventure.  In March 2013 we quit our jobs, left our home in London and said goodbye to everyone we know to travel the world indefinitely.
Since then we've been travelling, volunteering and working our way around the world. So far we've explored Asia, Europe, the USA, Australia and New Zealand. To fund our travels we've taught English in Vietnam and Spain and we're now trying to create a sustainable online income through writing, blogging and online teaching. We are currently based in Chiang Mai, Thailand, while we work towards our goal of becoming fully-fledged digital nomads.
We have no clue where we'll be in a year, two years or even five years from now – but we're looking forward to finding out. We've launched this blog to keep a record of our journey and let people back home know what we're up to as well as share our travel tips, costs and stories. We also publish weekly travel vlogs on our YouTube Channel and post pictures of our travels on Pinterest and Instagram.
If you have any comments, questions and advice we'd love to hear from you, simply contact us here or connect with us on Twitter or Facebook. If you want to collaborate with us or advertise on our site, please visit our 'Work with Us' page. We also provide one-on-one advice about planning a trip, teaching abroad, blogging or becoming a digital nomad; find out more on our 'Consultation Services' page.
Why are we taking this trip?
In 2009, the summer before we moved to London to start our careers in teaching (Andrew) and online journalism (Amy), we spent a month backpacking around Thailand.  It was while exploring this amazing country that we fell in love with travelling and met people who were in the middle of their own incredible round the world adventures. We realised – if they can do it, why can't we?
We spent years intensively planning, dreaming and saving for our travel adventure and now plan to try and live a completely location independent lifestyle. You can find out more about why we decided to quit the rat race and travel the world and take a look at how we planned for our trip. We've also written about our reasons for taking this trip on the Working Traveller website and  One Road at a Time. We were recently named as one of 2016's best adventure travel blogs.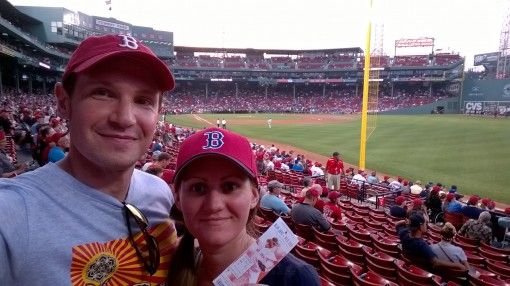 Full Disclaimer: this site generates a small amount of income through affiliate and side-bar advertising which helps fund our adventures; if you click on a link it costs you nothing, but we earn a tiny commission. Sharing, commenting and liking our posts also helps keep our site running.
Thank you for reading and supporting our blog!